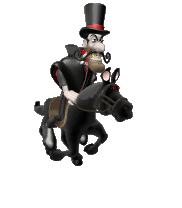 INDEX OF GROTTOES


click GROTTO.DIRECTORY top left for the main search facilities on the Home Page.

Join the Minstrels of Mythology exploring grottoes
- grading enables you to gallop off to Great Britain's grandest grottoes.




Click the grading to explore the grotto. If the grotto grading does not show click the space left of the grotto title to go to the grotto details.




Acton Burnell Grotto - Shropshire




A La Ronde Grotto - Devon




Albury Park nr. Guildford - Surrey





Ascot Place Grotto - Berkshire




Ashridge Grotto - Hertfordshire




Banwell Cave and Grotto - Weston-Super-Mare




Basildon House + Grotto - Berkshire




Battersea Park and the Schweppes Grotto - London




Bedwellty Grotto - Gwent




Belmont Grotto Faversham - Kent




Bicton Park Grotto - Devon




Blenheim Grotto - Oxfordshire




Bristol Hotwells Grotto




Bro Meigan Grotto - Pembrokeshire




Brownhill House Grotto - Shropshire




Busbridge Lakes, Godalming - Surrey




Carshalton Grottoes on the River Wandle - Surrey




Chiswick House Grotto - London




Clandon Park - Surrey





Clapham Park Grotto - Surrey




Claremont - Surrey




Claverton Manor Grotto - Somerset




Cliveden - Berkshire




Croome - Worcestershire




Deepdene Grotto - Surrey




Durdans Grotto - Epsom Downs




East Cowes Shell House - Isle of Wight




Ewell Court House Grotto - Surrey




Fingals Cave - Isle of Staffa




Fisherman's Grotto - Brighton




Glansevern Grotto - Powys




Gnoll Grotto - Neath Port Talbot





Goldney Grotto - Somerset




Gorwell House Grotto - Barnstaple




Gothic Well, Malvern's lost grotto - Worcestershire




Greenway Grotto - Near Brixham




Hampton Court Castle - Herefordshire




Hampton Court House Grotto - Middlesex




Hawkestone Park and Grotto - Shropshire




Headley - Ferdinand's Grotto - Surrey




Hever Castle - Kent




Kents Cavern Grotto - Torquay




Knowle Grotto - Sidmouth




Kyre Park - Worcestershire





Leeds Castle Grotto - Kent




Lime Kilns Grottoes - Lynmouth




Little Chapel Grotto - Guernsey




Lost Gardens of Heligan - near Mevagissey




Madresfield Court Grotto - Worcestershire




Marble Hill Grotto, Twickenham - Middlesex




Margate Shell Grotto - Kent




Menabilly Grotto - Near Fowey




Merrow Grange Grotto - Guildford




Mill Dene Grotto at Blockley - Gloucestershire




Moor Park Grotto, Farnham - Surrey




Nonsuch, the original Renaissance grotto - Surrey




Oaks Park - Surrey




Oatlands Grotto, Weybridge - Surrey




Oldstone Grotto - Totnes




Old Wardour Castle - Wiltshire




Osterley Park Grotto - West London





Painshill Grotto - Cobham Park, Surrey




Pencarrow Grotto - Bodmin




Persfield - Monmouthshire




Pontypool Grotto - South Wales




Pope's Grotto, Twickenham - Middlesex




Porthmeirion's Grotto, Wales




Prior Park, Bath - Somerset




Queen Adelaide's Grotto - Cornwall.




Ramsgate Grottoes - Kent




Sandringham Lakeside Grotto - Norfolk




Scott's Grotto at Ware - Hertfordshire




Sezincote - Gloucestershire




Sheerness Grotto - Kent




Staunton Grotto - Hampshire




St John's Well and Grotto, Malvern Link - Worcestershire




Stourhead Grotto - Wiltshire




Stowe Grotto and Cave - Buckinghamshire




Summerlands Grotto - Falmouth




Sunningdale Park Grotto - Berkshire




Tapley Park Grotto - Bideford




Tortoise Tunnel Grotto - Shropshire




Travellers Rest - Esher




Tunnels Beaches - Ilfracombe




Vellore Grotto - Bath Spa Hotel




Virginia Water's Lost Grottoes




Waddesdon Grotto - Buckinghamshire




Walhampton Grotto - Hampshire




Walton Hall Grotto - Warwickshire




Walton on the Hill Grotto - Surrey




Wanstead Park - Essex




West Green Grotto - Hampshire




West Wycombe Hell-Fire Caves Grotto - Buckinghamshire




Wilton House - Wiltshire




Woburn Abbey Grottoes - Bedfordshire




Wotton House - Surrey




Wycombe Abbey Grotto - Bucks.





Website: Click Here

ADDITIONAL INFORMATION



OUTSIDE THE UNITED KINGDOM




Grotta Giusti Terme - Italy


If you would like your favourite grotto to be added to the list please contact the Minstrels of Mythology at grotto@thespas.co.uk

Click Website above to go to our home page Grotto.Directory