WATER TOWERS IN BRITAIN

Barton map number 15




In order to display a database of water towers, Britain has been divided into county groups with each group on a separate web page. The starting point is the towers identified in Barton B. (2003) Water Towers of Britain, The Newcomen Society. This data has then been updated.

Click on the small pictures below to reveal all.

Click on website below to return to Water Towers HOME PAGE.



Email: towers@thespas.co.uk (click here to send an email)


Website: Click Here

ADDITIONAL INFORMATION

WARWICKSHIRE





LAPWORTH WATER TOWER(15WW01)
Lapworth is located on the northwest side of the M40 in Warwickshire. The tower was built 1957 and has a capacity of 200,000 gallons. Made from reinforced concrete, the drum is 45 ft diameter with domed floor and supported on 8 reinforced concrete columns. This tower can be viewed from Pound Close and Lapworth Street off the Old Warwick Road, the B4439. The water tower is managed by Severn Trent Water and supplies about 350 houses.


2 Bearley - Could not be found and locals unaware if it. Thought to be a steel structure supporting a steel tank circa 36 ft square and 12 ft deep, about 50 ft high overall with a capacity of 80,000 gallons.




LYE GREEN WATER TOWER(15WW03)
The village of Lye Green lies about 6 miles west of Warwick. The water tower is in the centre of the village. Grid Ref. 198657. It is managed by Severn Trent Water.


4 Atherstone on Stour
5 Little Shrewley




HAMPTON ON THE HILL WATER TOWER. (15WW06)
Located about one mile west of Warwick, this tower lies just north of the B4095 and is managed by Severn Trent Water.





7 Budbrooke XX
8 Wellesbourne
9 Burton Green
10 Tile Hill
11 Market St, Warwick
12 Tainters Hill, Kenilworth
13 Arley
14 Corley
15 Tuttle Hill, Nuneaton
16 Gaydon
17 Bedworth
18 Offchurch
19 Harbury
20 Bulkington
21 Edge Hill
22 Deppers Bridge
23 Stretton on Dunsmore
24 Ashlawn Rd, Rugby
25 Hatton Asylum 1 & 2
26 Avon Carrow

NORTHAMPTONSHIRE

1 Barby
2 Preston Capes
3 Halse
4 Everdon Stubbs
5 West Haddon
6 Fiore
7 East Haddon
8 Whittlebury
9 Harpole
10 Paulerspury
11 Brixworth
12 Yardley Gobion

14 Roade (E)
15 Boughton
16 Hardingstone
17 Harrington
18 Stimpson Avenue, Northampton
19 Dingley
20 Desborough
21 Brafield on the Green 22 Rothwell
23 Ecton
24 Broughton
25 Mears Ashby
26 Beanfield, Corby 1 & 2
27 Earls Barton 28 Great Doddington
29 Isham
30 Rockingham >br> 31 Willowbrook, Corby
32 Tanfields, Corby
33 Gretton
34 Stannion Lane, Corby 1 & 2
35 Wollaston
36 Finedon
37 Irchester
38 Grafton Underwood
39 Manton, Rushden
40 Brigstock
41 Woodford
42 Bedford Rd, Rushden
43 Collyweston
44 Denford Ash
45 Raunds
46 Southwick
47 Hemington
48 Ashton Wold
49 Blisworth Rly Stn
50 Roade(S)
51 Abington Park, Northampton
52 Castle Ashby
53 Corby Steelworks W
54 Corby Steelworks E

Water Towers marked XX have proved difficult to find and may have been eliminated.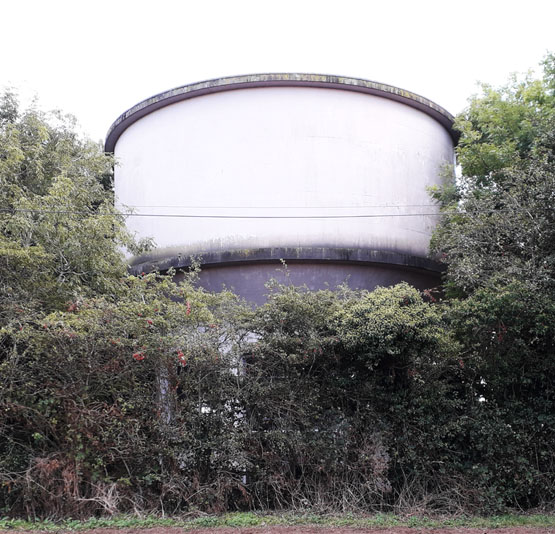 The above picture has come to light of a water tower in Warwickshire. Where is it? If you know do let us know. watertowers@thespas.co.uk