First ever Astrospa Almanac from the Oracle of Spas

Use the astrological influences to focus your spa energies
with this month by month program tuned to the stars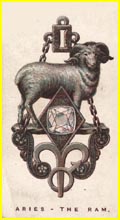 ARIES - THE RAM
Dates = 21 March - 20 April
Planet = Mars + Metal = Iron
Spa Stone = Diamond
Space research has identified Epsom Salts in proliferation on Mars. This is a time for broadening your horizons with saline immersion or a thalssotherapy. Take a friend to a tropical spa and indulge in a traditional Epsom Salts Water Cure, perhaps ending with a spa stone exchange?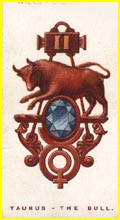 TAURUS - THE BULL
Dates = 21 April - 21 May
Planet = Venus + Metal = Copper
Spa Stone = Sapphire
This is a time for ringing in a new era. Venus is the planet of love and the time is right. A spa is the ideal place to relax and enjoy socialising. Search for a resort that enables you to experience new and exciting activities, including new therapies that the adventuresome are now trying.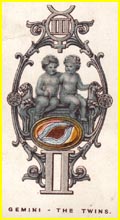 GEMINI - THE TWINS
Dates = 22 May - 21 June
Planet = Mercury + Metal = Silver
Spa Stone = Agate
The Greeks and Romans had great faith in Agate amulets, wearing them for health and long life. A combination of Agate and Silver sets the tone for personal adornment for this time of the year. Queen Elizabeth I of England had a large Agate that was reputed to have great powers.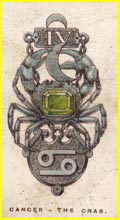 CANCER - THE CRAB
Dates = 22 June - 22 July
Planet = Moon + Metal = Silver
Spa Stone = Emerald
Career wise this time bodes well and should be used as an opportunity to indulge in a few luxuries at a spa of your choice. Relax from the stress of work for a while and recharge the batteries for renewed energy. A massage or sauna are ways of relaxing both the body and the mind.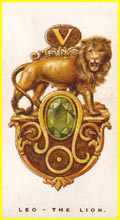 LEO - THE LION
Dates = 23 July - 23 August
Planet = Sun + Metal = Gold
Spa Stone = Peridot (a variety of Olivine)
In ancient times Peridot was valued greater than the diamond and was worn to ward off evil spirits, despondency and illusions. Outdoor pursuits and travel are the flavour of the month and spas are the ideal destination, perhaps with a visit enhanced by a romance.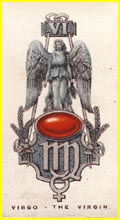 VIRGO _ THE VIRGIN
Dates = 24 August - 23 September
Planet = Mercury + Metal = Silver
Spa Stone = Cornelian (a variety of Chalcedony)
This is a time of emotional issues that need resolving. Make the most of your ability to get on with others and it is important to stay stable while others flounder. A spa is the ideal venue to gather your thoughts, out of the day to day pressures of modern living. Stay healthy and live longer.
LIBRA - THE BALANCE
Dates = 24 September - 23 October
Planet = Venus + Metal = Copper
Spa Stone = Opal
A time for balancing hot and cold plunges in a Turkish or Roman Baths. Seek out new opportunities; enjoy one of the traditional celebrated world class resorts such as the Roman Baths at Baden Baden. Be affable and courteous as you follow your instincts to advantage.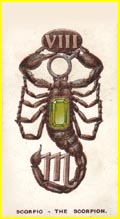 Scorpio - THE SCORPION
Dates = 24 October - 22 November
Planet = Mars + Metal = Iron
Spa Stone = Aquamarine - 'aqua' (water) 'mare' (sea)
A water stone indicating the imbibing of iron waters this month, taken direct from the spring to ensure maximum potency. Tunbridge Wells, UK is such an historic chalybeate spa and was much resorted to by Royalty and others in the past for barrenness and iron deficiency.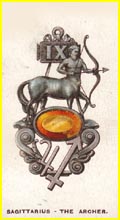 SAGITTARIUS - THE ARCHER
Dates = 23 November - 21 December
Planet = Jupiter + Metal = Tin
Spa Stone = Topaz
Topaz is the Spa Stone of strength that reputedly wards off gout. Regular immersion in hot water and a reduction in red wine and meat intake is another means of addressing gout, especially when accompanied by a sauna at the local spa, worthwhile even if you have no gout.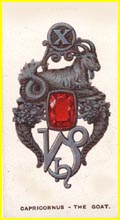 CAPRICORN - THE GOAT
Dates = 22 December - 20 January
Planet = Saturn + Metal = Lead
Spa Stone = Ruby
Worn in China and India because of the Ruby's ability to give health, happiness and a long life. Do not give in to that slothful, stay at home feeling; muster your confidence and go to a spa with physical activities rather than pure pampering and feel renewed and refreshed as a result.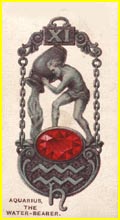 AQUARIUS - THE WATER CARRIER
Dates = 21 January - 19 February
Planet = Uranus + Metal = Lead
Spa Stone = Garnet
Appropriately, time to take a traditional hydrotherapy cure at a spa to sooth those aches and pains. Better still seek out an ancient healing or Holy Well and use this to refresh the spirit as well as the body. Holy Wells go back to the dawn of civilisation and have proved their worth over time.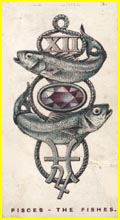 PISCES - THE FISHES
Dates = 20 February - 20 March
Planet = Jupiter + Metal = Tin
Spa Stone = Amethyst
This is a Spa Stone with occult properties however your route to feeling dynamic and enthusiastic this month is to go swimming. Find a spa with one or more quality swimming pools and visit it every day. Whilst your body enjoys the exhilaration of the exercise you can explore the mysteries of the Amethyst, believed by the Egyptians to ward off witchcraft.
ADDITIONAL INFORMATION
CLICK ON THE MINERAL CRYSTALS RIGHT TO LEARN ABOUT ASTROLOGICAL SPA STONES

Astrology is a group of systems, traditions, and beliefs in which knowledge of the relative positions of celestial bodies and related details is held to be useful in understanding, interpreting, and organizing information about personality, human affairs, and other terrestrial events. (source: Wikipedia encyclopedia) Spagazers can use this system to plan their spa experiences each month by incorporating the suggestions from this Astrospa Almanac. Also be sure to wear the appropriate spa stone each month to ensure harmony with the heavenly bodies. Take a friend to the spa and treat them to a Spa Stone, the perfect gift.
Astrology is an ancient art, details of which we can reveal from Secrets of Art and Nature, reproduced here in the original format taken from the 1620 publication.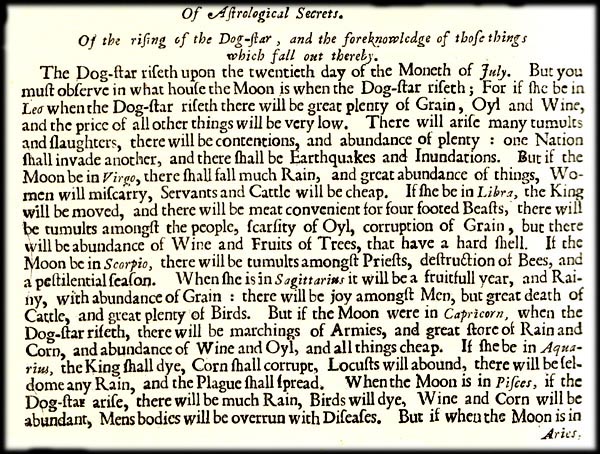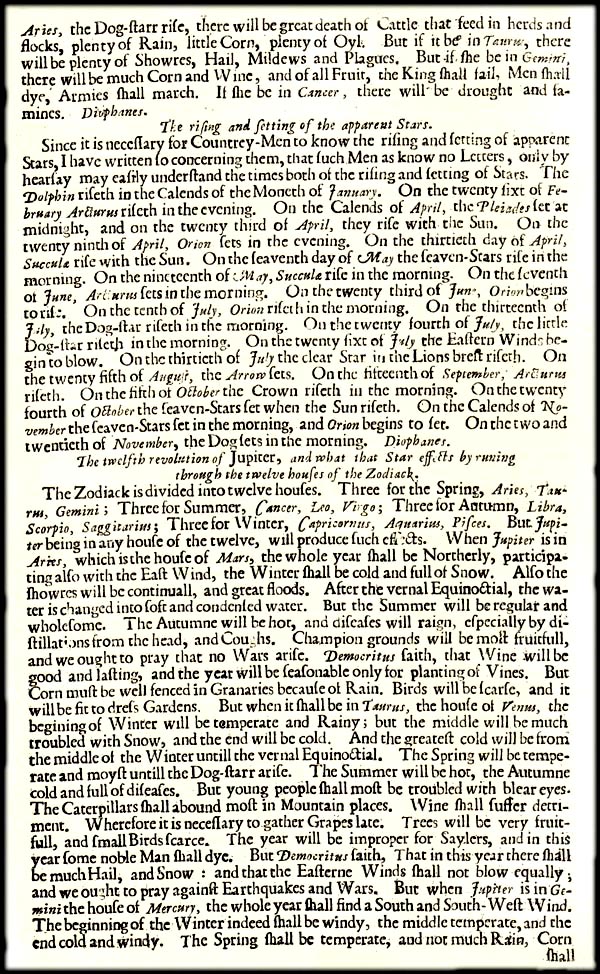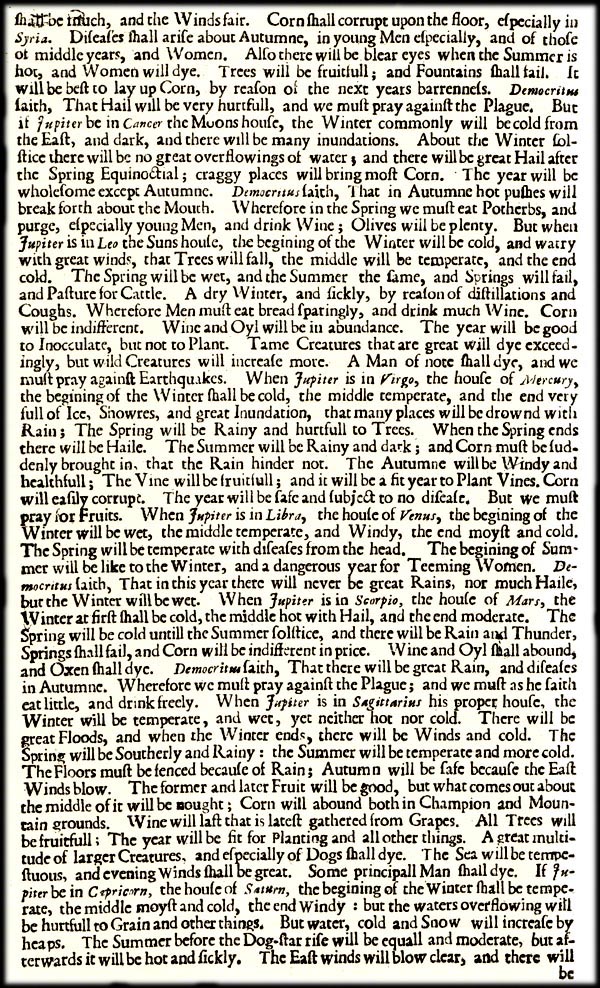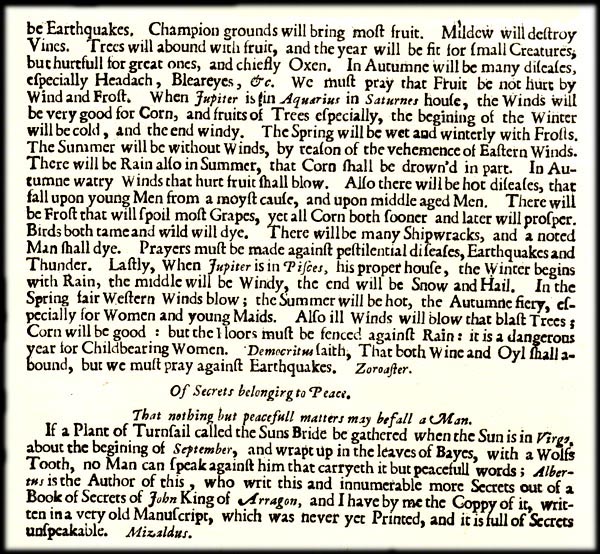 For more details click on the star sign panels above.



To find out about the worlds oldest Oracular Temple click the Zodiac left.