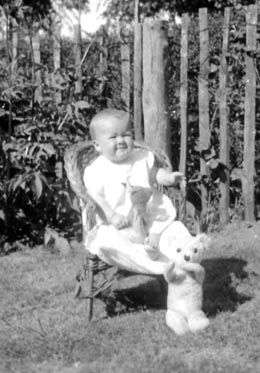 Harry Cane

1910 - 1999
68 Meadvale Road
Woodside
Croydon
Surrey




Harry was born the son of a Croydon farrier and Amy his wife. His father, also Harry, had a forge in Leslie Park Road that had been established by Ebenezer Cane, Harry the elder's father. Harry the elder and Amy had married in 1903/4 and had seven children. Amy and Hetty the two girls had both married into the Airey family and there were numerous offspring. Clive was in the RAF. Frank, the youngest, lived at Maidenhead in retirement having been an aircraft engineer. Sidney and Eric appear to have both died in childhood, one as a result of having hit his head in a swimming pool. Son Harry went on to become a leading figure in the Cooperative movement.

Harry was brought up at 6 Dartnell Road, Woodside and soon developed into an energetic, forceful, colourful character. As a good looking young man Harry became involved with the Steer family, also of Croydon and in due course was to marry Emily Steer. In 1946 the couple purchased 68 Meadvale Road, Woodside where they were to spend the rest of their days. Harry's close association with the Steer family remained until the end of his life when he was taken into care in Maidenhead under the watchful eye of his brother Frank.

Harry first met Emily Steer as a result of both pursuing a career with the South Suburban Cooperative Society (SSCS). Harry was soon promoted to a grocery store manager and Emily (Ciss) was a shop assistant. They married in Croydon in 1936, Harry was then 26 and his new wife 27. They never had children of their own and so lavish attention was given to the Steer nephews and nieces. One of Harry's interests was cars and he noted in his later days how he had spent his life wearing out cars. His ambition was to own a Rover and this was fulfilled with his last car.

His career in the Coop resulted in him enjoying great acclaim. For many years he was an elected Board Member of the SSCS. He ideas were not always the most popular and his fiery approach resulted in him having many public altercations. He was however a stanch upholder of the rights of the store managers and was a key figure in the Branch Managers Association of the SSCS. Harry was manager at the Westow Hill branch for many years, a grocery store near Crystal Palace.

During the World War II Harry joined the RAF. He was stationed in various parts of the UK where he served as flight engineer crew. He sustained permanent damage to his legs as a result of petrol poisoning during refueling and much time was spent by Bruce and Harry in later years attempting to secure an adequate pension.

His nephews Bruce and Lionel particularly enjoyed his involvement with their lives. As children the day trips in Uncle Harry's car were popular and memorable, sometimes over to picnic on the Thames and other times out in the country. Somewhat raucous singing ensued accompanied by giving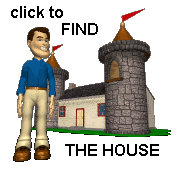 Uncle Harry the totally wrong directions. Harry enjoyed walking and his nephews often accompanied him on Sunday hikes around Surrey with the Croydon Old Scouts Association. Xmas was a particularly enjoyable period with several days stay at Uncle Harry's and Aunty Ciss's. Bruce recalls sorting out an old box in the sideboard that contained assorted junk including 303 live rounds, which always fascinated him. Holidays were also occasionally spent with the Canes. On one occasion Bruce and cousin Grange were at a family gathering at Whitstable? as children. Staying in a chalet the two kids decided to walk along the beach to Herne Bay one afternoon to play on the pin ball machines, totally oblivious to the major extended family search that was underway on the incoming tide.

Another time Lionel and Bruce went with Uncle and Aunty to Newquay for a week. By now the boys were of the fighting age and Uncle Harry lost his temper, not realizing that such a display of aggression was no different to what the boys were practicing. Bruce coolly pointed out that Harry did not really understand what was going on, an act that had a totally negative effect in resolving the confrontation. Later Harry assisted the nephews in fulfilling their careers. Bruce recalls the time when, while staying at Uncle Harry's he had to get down to Crawley on a daily basis to work. Transport was an old open tourer Morris 8 car, known as a 'rag hut'. Every day this vehicle limped back to Croydon, only to be virtually rebuilt each evening by Harry and Bruce in order to try and ensure in made the journey the following day. Brakes, back axle and steering box were just some of the major repairs required. No wonder Harry sold young Bruce his Morris Oxford MOY 656, a reliable side valve car built like a tank, when he came to replace it shortly afterwards. Another interest was horse race betting (the gee gees as Harry called them) and Bruce recalls spending Saturdays with Harry watching the odds move on the televised horse races and placing last minute telephone bets. In the end William Hills closed his account because it was 'unprofitable'! Later in life Harry was instrumental in assisting setting up property investment opportunities with Bruce which provided Harry with an income and interest after retirement.
Harry's property deals were often subject to unexpected and unanticipated ends. He had a business colleague called Holer who between them controlled what they called the 'back lands' at Lewisham. Holer was a builder and this was potential development land. Cheques were cashed and money flowed but suddenly the cheques bounced. Mr Holer disappeared. Harry ended up in the Croydon County Court bankrupt. Bruce assisted in securing the Meadvale Road home and ensuring that, because there was no dishonesty, there were no criminal charges. It did cost Harry his Board position at the SSCS and precipitated his retirement from the Coop.
Harry died in a Maidenhead care home in 1999.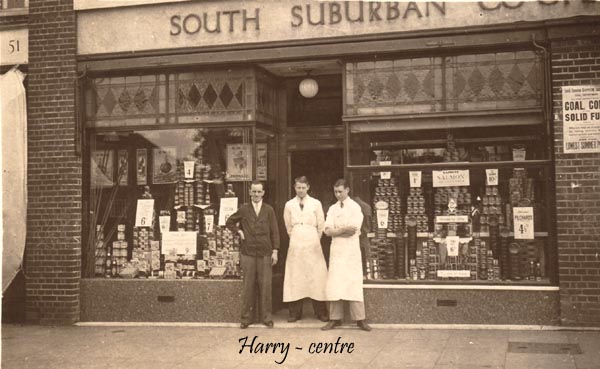 ADDITIONAL INFORMATION

Henry Cane

Amy Cane (formerly Crane)

Emily Cane (formerly Steer)







DESTINY CATEGORY

20th CENTURY first half, PEOPLE

LANDSCAPE

Urban

REGION

England - Southern