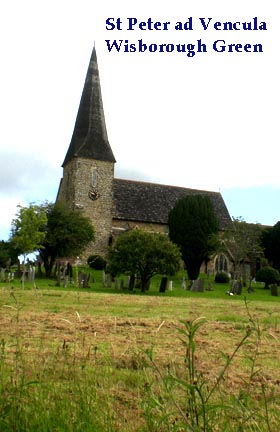 William Steer

1795 - 1875
Wisborough Green
Sussex
United Kingdom




William spent most of his life in Wisborough Green, Sussex, a locality where the Steer surname was common. Cappers Topographical Dictionary of 1808 records Wisborough Green as a parish of 206 houses and 1307 inhabitants.

William Steer was born in 1795 in the village and coincidentally was one of four William Steers christened in St Peters, Wisborough Green that year. Whilst this causes potential confusion, the research of Sue Martin and others has enabled the lineages of the Steers ancestry to be resolved. The William that subsequently parented Isaac was baptised on the 23 August 1795 the son of George Steer and Mary Pellett and the younger brother of James Steer.

William married late in life at the age of 41 years, Lucy Pacey. She was much younger than William and at the time of the marriage was 28 years old, having been born in 1808 on the 11 December. She was the daughter of James and Sarah Pacey and was christened the following January on the 8th. The marriage of Lucy and William took place in Wisborough Green on Thursday 28 July 1836 and was witnessed by Benjamin and Rebecca Steer, the wife of William's brother James.

What prompted this match is open to speculation but a son George was born in the same year 1836 at Wisborough Green. He was soon followed by William in 1840 in Wisborough Green and then Isaac in 1843 at Kirdford (part of Wisborough Green) and Edwin in 1845 also at Kirdford.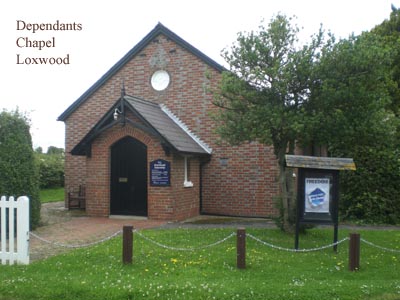 During this period (1836-45) the couple appear to have been living at nearby Loxwood where he is listed as a carpenter in the 1841 census. By the 1851 census however he is at 105 River Road, Littlehampton practicing the skills of lathe turner, presumably a mechanisation of his carpentry skills. Three of the children George, Isaac and Edwin are with Lucy in 59 the Village, Wisborough Green. The 1861 census finds William in Wisborough Green with Lucy, Isaac and Edwin. William by now is aged 66 years and occupied as an agricultural labourer. Ten years later in 1871 he is still working, this time as a cleaver, at Baggies (Beggars Roost?), Wisborough Green with Lucy.

William died in 1878 at Wisborough Green. Lucy died earlier in 1875 and was buried on the 15 March.

What became of the children?

George, born 1836 died in 1897 at Hambleton. He had married Hannah Farley in 1862 at Hambleton and they had 8 children: George (1862), William (1866), Henry (1868), Jane (1871), Alfred (1873), Alice (1874), Ann (1877) and James (1879). They lived at Itchingfield and his occupation was agricultural labourer. By 1901 Hannah was widowed and eventually moved to 8 Mill Cottages, Dunnings Road, East Grinstead with son William and other children.

William, born 1840, married Catherine Walder. After residing with his father in Littlehampton in 1851 he went on to live in Lancing (1861) and Storrington (1871) where he was a bricklayer.

Isaac went on to live in Reigate and his full profile can be seen by clicking below.



Email: info@thespas.co.uk (click here to send an email)


ADDITIONAL INFORMATION



Mary Steer (formerly Pellett)

George Steer

Lucy Steer (formerly Pacey)

George Steer

Isaac Steer

Edwin Steer

William Steer







DESTINY CATEGORY

18th CENTURY second half, 19th CENTURY first half, PAST, PEOPLE