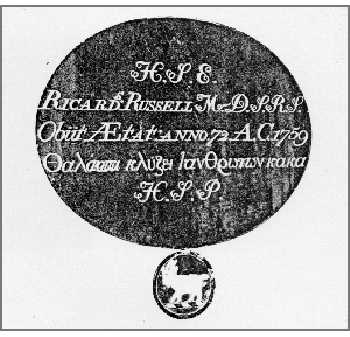 A REINVESTIGATION INTO THE TRANSITION FROM SPA TO SEASIDE TOURUISM USING BRIGHTON AS A CASE STUDY part three

Appendix ONE and TWO
Great Britain




APPENDIX ONE

Maps showing the development of Brighton:
1. 1554? - 16th century representation of Brighton being burnt by the French, from Underwood E. 1978, BRIGHTON, Batsford, London, opposite p80.
2. 1744 - Farrants replication map based on the 1744 Rate Book and other fragmentary records, from Farrant S. 1980, GEORGIAN BRIGHTON, University of Sussex, p10.
3. 1779, Yeakell & Gardner's map reproduced in Hollingdale E. 1979, OLD BRIGHTON, George Nobbs, Norwich, p110.
4. 1799, Cobby's map from the Brighthelmston Directory, reproduced in Hollingdale E. 1979, OLD BRIGHTON, George Nobbs, Norwich, p111.
5. 1808, Marchant's plan, reproduced in Hollingdale E. 1979, OLD BRIGHTON, George Nobbs, Norwich, p112.
6. 1824, Sicklehurst's map, reproduced in Sitwell 0 & Barton M. 1938, BRIGHTON, Faber, opp p 132.
7. 1827, Bruce's plan, reproduced in Gilbert E W. 1975, BRIGHTON, OLD OCEAN'S BAUBLE, Flare, Sussex, fig 29.

-0-0-0-0-

APPENDIX TWO

Memorials and epitaphs to Dr Richard Russell.

ON THIS SITE STOOD RUSSELL HOUSE WHERE LIVED FROM 1759 RICHARD, RUSSELL. M.D.,F.R.S. IF YOU SEEK HIS MONUMENT LOOK AROUND

Number one is located on the Albion Hotel and identifies the former site of Russell's house.

Number two is the memorial to Russell in South Mailing Church, Lewes, where he lies buried.

Comment:

The Albion Hotel plaque is misleading in that it incorrectly states that Russell lived there from 1759. Reference to the South Mailing memorial indicates that this was the year of his death. Such errors typify the confusion that exists about the importance of Russell in the development of seaside tourism from that of the spa resorts. Russell's true influence is probably summed up best by the words of his son William, quoted by Musgrave p56.

Brighthelmstone was confess by all
T' abound with females fair
But more so since fam'd Russel has
Preferred the waters there.

Then fly that dangerous town ye swains,
For fear ye shall endure
A pain from some bright sparkling eye
Which Russell's skill can't cure.

The venerable doctor would no doubt have been astonished to learn in retrospect that Brighton's eventual fame was established on being a pleasure dome rather than innovative medicine.

Also Russel is spelt with one L in his book. Someone could not even get his name right!

0-0-0-0-0-

Email: bruce@thespas.co.uk (click here to send an email)


ADDITIONAL INFORMATION

CLICK THE FISH BELOW TO EXTEND YOUR EXPLORATION OF BRIGHTON





Brighton's Past on Shifting Sands Part ONE.




Brighton's Past on Shifting Sands Part TWO.




Brighton's Past on Shifting Sands Part THREE.




Brighton's Crimean Cannon.




The London, Brighton and South Coast Railway.




The Last Fisherman - Rory's Grotto.




Tourism and the Sussex Downs - South Downs National Park.




Crystal Palace - a key tourist location between London and Brighton.










DESTINY CATEGORY

17th CENTURY, 18th CENTURY first half, 18th CENTURY second half, 19th CENTURY first half, 19th CENTURY second half, 20th CENTURY - second half, 20th CENTURY first half

LANDSCAPE

Coastal

REGION

England - Southern