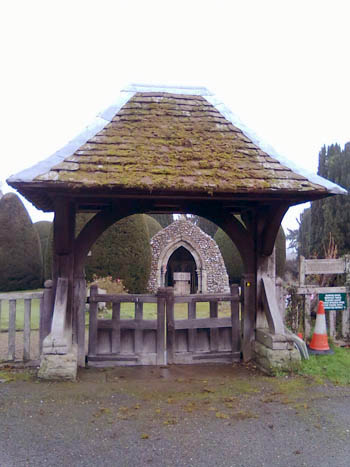 Headley

St Mary the Virgin Church
Church Lane
Headley
Surrey
KT18 6LE
Telephone: 01372 377327

Located near the iconic Box Hill on the North Downs, St. Mary's, Headley is an attractive Victorian church in Surrey. With views of London and across the Mole Gap to the neighbouring church at Ranmore, the church is visited by a steady stream of walkers and cyclists. It is a grade II listed structure.

The present church was consecrated by the Bishop of Winchester on 10th August 1860. The nave and chancel were built in 1853 and 1854 with flints for the outside walls being gathered from surrounding fields and heathland. In 1858, following transferral of the monuments and memorial tablets to the new church, permission was given to pull down the old 15th-century church. The remaining flint rubble was then used for the tower which, with its shingle spire, was completed in the same year. The building materials salvaged from the earlier building were also utilised in the construction of the grotto. The grotto is located just inside the Lych Gate entrance to the church grounds and is easily accessible to the public. The materials used in its construction include local flints, and stone window frames and chancel arch from the earlier church together with slabs recording religious messages.

The grotto comprises a domed structure with a cave like cavity about 8 feet in diameter. It contains a stone font and is accessed by an iron gate. It is located over the grave of the Revd. Ferdinand Faithful, rector at the time of its construction and to whom it is dedicated. His daughter was apparently 'Painter in Ordinary' to Queen Victoria.



Website: Click Here

ADDITIONAL INFORMATION

Tucked away in the heart of the Surrey countryside, within easy access of London and Heathrow. By road take the M25 Junction 10 for Leatherhead and head for Headley where the Cock Inn is near the church.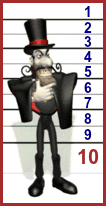 GREAT BRITISH GROTTO GRADING

Click to go to Grotto.Directory home page








FACILITIES

Access all Year, Access by Road, Access on Foot, Disabled Access, Free Entry, Grotto - just one, Weddings venue

LANDSCAPE

Country town/village, Rural, Upland

REGION

England - Southern

THE FEATURES PRESENT

+A created provenance that links it to ancient mythology or legend, +Cared for and maintained in good condition, +Dark and mysterious chambers and cave like spaces, +External rock structures, either real or simulated, +Internal stonework that is natural, recycled or simulated to give a subterranean decor, +Stunning setting and location, GRADED SIX