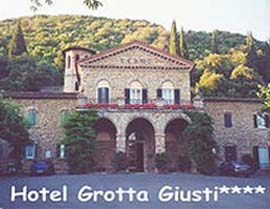 Grotta Giusti Terme

Monsummano Therme
Via Grotta Giusti, 171
Tuscany 51015
Italy
Telephone: 39-572-51165 Fax: 39-572-51269




This spa claims it has the largest thermal vapour cave in the world for speleotherapy. Deep underground is the cavern and a subterranean translucent lake. Temperature increases with depth as you descend to the inferno. Here is a combination of affordable treatments and comfortable lodgings. Spa treatments come with medical supervision. Montecatini is nearby and is well worth including in your itinerary if you are a spa enthusiast. The spa is based in a beautiful 19th century villa. During the recent renovation programme, the spa has been completely restyled to incorporate a newly designed department for aesthetic medicine and unique thermal inhalation facilities.



Email: info@grottagiustispa.com (click here to send an email)


Website: Click Here

ADDITIONAL INFORMATION

CAR - from Pisa or Florence, TRAIN - Montecatini from Florence.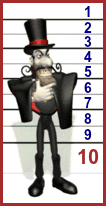 GREAT BRITISH GROTTO GRADING








FACILITIES

Access all Year, Hotel or B and B Facilities, Part of a larger tourism attraction, Restaurant/Food, Spa Grotto offering speleotherapy

LANDSCAPE

Country town/village

REGION

Located outside the United Kingdom

THE FEATURES PRESENT

GRADED FOUR