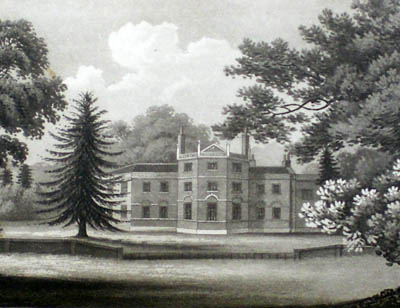 Durdans - The Grotto

Chalk Lane
Epsom
Surrey
United Kingdom
KT18 7AX


In the late nineteenth century Durdans was the seat of the Earl of Rosebery, Prime Minister and owner of several Derby winners. It is a Grade II listed large house situated between Woodcote and Epsom Downs. Dirden was a surname recorded locally from the time of Richard Dirden or Diridenne in 1375. Durdans, as a house name, is not unique to Epsom.


Picture above - Durdans circa 1825 courtesy Bourne Hall Library, Ewell.
There have been a succession of houses on this site since Elizabethan times. In 1617 Lady Berkeley had bought a "messuage, with a dovecote, two gardens, two orchards and 12 acres of land with meadow, pasture and wood" which is believed to be Durdans, from Sir William Mynne of Horton. The house was not considered to be particularly distinguished. By 1639 substantial alterations and additions were underway. The fashionable court-style gardens were laid out at the same time. After the alterations, Durdans was considered to be on a par with nearby Nonsuch, and they were referred to as the "Palaces of Nonsuch and Durdans".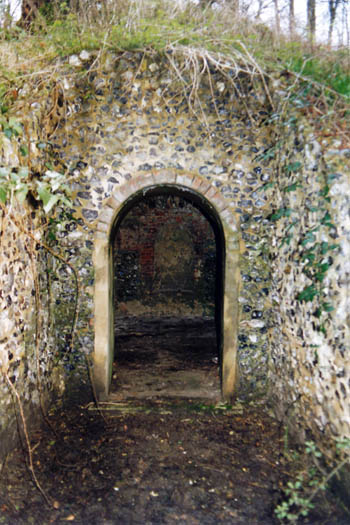 The Plague in the summer of 1665 saw London terrified and many left the city. Robert Hooke, the scientist and experimenter for the Royal Society, had planned to follow the Exchequer to Nonsuch, but Lord Berkeley offered him lodgings at the Durdans instead. Here the virtuosos spent their days devising new patterns for ships' rigging and wheeled vehicles, and lowering a board stuck with candles into the well, to test the gases which made them go out.

George, 2nd Earl of Berkeley entertained King Charles II and the Queen there in 1662, along with Princes Rupert and Edward and other noblemen. Charles II also dined at Durdans in 1664. Nevertheless, it seems that George wanted a more fashionable residence. Building material was readily available for as Keeper of Nonsuch Palace, George had permission to acquire several wagon loads of stone and timber when Barbara Villiers had Nonsuch demolished in 1682. George's demolition lease expired in 1684. By then the railings along the moat and bridge interspersed with heraldic beasts probably came from Nonsuch. Evelyn described the house in a letter to Samuel Pepys of 12 April 1689 as the "Delicious Villa Durdans" and in 1697 noted that some of the famous plaster stuccoes from Nonsuch had been transferred to Durdans.

Celia Fiennes visited in c.1711 and writes of a double staircase in the garden which led up into the grove. The Grotto lies about 170 metres to south-east of Durdans and comprises an earth-covered brick and flint structure. It is set in a mound with a round archway that provides access to a domed chamber. Inside there are arched, coved, statue niches. It is thought to have been recently constructed when Celia Fiennes described the grotto as "an arch entirely dark, but at the entrance it is so large as 6 arched seates, and between carv'd stone very fine of all sorts of flowers figures fruites, the pillars or peers pretty broad"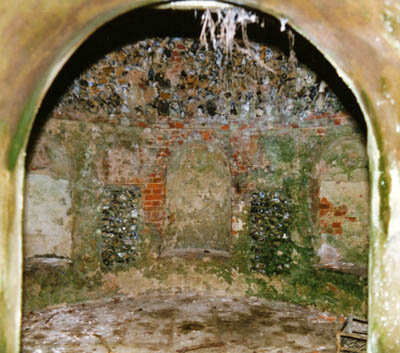 By 1712 Francis North, Lord Guildford owned Durdans. Bishop Willis's Visitation in 1725 referred to him as a resident of Epsom but by 1726 the house was being advertised "To Let": "At Epsom in Surrey, a large house called Durdans belonging to a noble lord handsomely furnished with outhouses, garden, grove and kitchen garden, planted with choicest fruits and paddock stocked with deer and some pasture grounds, all in good repair. Enquiries to Thomas Perschowse, Attorney in Garden court, no.4 in the Temple." Around this time it was occupied by his Royal Highness, Prince Frederick, Prince of Wales, the son of George II.

After the Prince's departure Alderman William Belchier bought the house in 1747, and set about demolishing what he regarded as "a melancholy mansion" with the intention of building a new one. He acquired the iron gates from Canons at Stanmore. Sadly, before the new house was completed it caught fire on 25 Feb 1755, and after two hours only the shell remained. Instead of rebuilding on the site, Belchier sold it to Charles Dalbiac in 1764 and chose to build his own house in a nearby chalk pit, which would become Pitt Place. Dalbiac employed William Newton to rebuild the house, and Newton's work forms the core of the house that exists today.

George Blackman bought the house in 1799 and then sold it to Sir Gilbert Heathcote baronet and Member of Parliament in 1819 as a country retreat and place for his stables. Sir Gilbert became well known as a breeder and owner of race horses, including the Derby winner Amato, which gave its name to the Amato pub in Chalk Lane.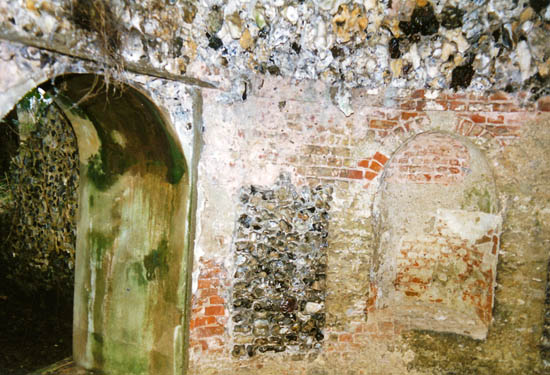 Lord Rosebery purchased The Durdans from the cousins and heirs of Sir Gilbert's son, Arthur, on 13 May 1874. As a prominent politician and Prime Minister Lord Rosebery entertained political colleagues such as William Gladstone and royalty including Queen Alexandra, King George V, Queen Mary and Princess Mary. He was also a well known horse breeder and owner of race horses. Lord Rosebery continued The Durdans equine tradition, and his Derby winners Ladas (1894), Sir Visto (1895) and Cicero (1905) are buried in the grounds.

Lord Rosebery employed John Hatchard-Smith, the London architect, to make various alterations to the house. He also moved the ornamental gates from the west entrance to the ornamental position at the end of a new lime avenue down to Chalk Lane, and added a new wing, employing George Davy to make the house grander.

The family continued in ownership until 1973 when the house and immediate gardens were sold to Mr and Mrs Bruce McAlpine. The Halifax family retained all the land, but gradually this is being sold off for housing e.g. the Paddocks and the Kitchen Garden.

Much of the above information is derived from works written and researched by Tim Bauckham and E Manterfield 2006. Click web site below for more details.

The Grotto is a Grade II listed structure. For more details of Nonsuch and the grotto once located there go to Chapter 2 of Epsom and Ewell Wells by clicking the panel below.



Three grotto pictures above showing the entrance and interior, courtesy of Jeremy Harte, Curator, Bourne Hall Museum.



Picture above: Durdans in 2015.




Website: Click Here

ADDITIONAL INFORMATION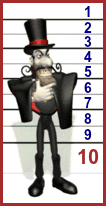 GREAT BRITISH GROTTO GRADING

Click to go to Grotto.Directory home page











CONSTRAINTS

Not open to the public, On private property

FACILITIES

Grotto - just one

LANDSCAPE

Country town/village, Rural

REGION

England - Southern

THE FEATURES PRESENT

+Dark and mysterious chambers and cave like spaces, +Internal stonework that is natural, recycled or simulated to give a subterranean decor, GRADED TWO