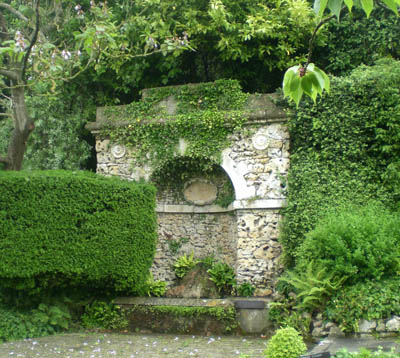 The American Museum in Britain

Claverton Manor
Bath
Somerset
United Kingdom
BA2 7BD
Telephone: 01225 460503


Picture right - Claverton Manor Grotto.
Claverton Manor house is now the home of the American Museum. This outstanding collection and display of traditional north American culture and lifestyle is the leading example of such in the United Kingdom. The house came up for sale and was bought, in 1958, by John Judkyn (1913-63) and Dr Dallas Pratt (1914-94) the co-founders of the American Museum in Britain.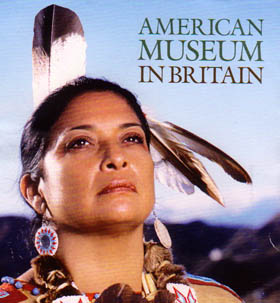 The grounds extend for something like 130 acres of which about 30 acres are formally landscaped as gardens. Much of this work was done in the 19th century by George Vivian. He was son of the original owner of Claverton Manor, John Vivian, inheriting in 1828. One particular feature of interest is the grotto, now a grade II listed structure. Made from local limestone, it forms a viewpoint across the valley below the house and dates from the 1820s.

Going back in time, in 1758, Ralph Allen, the owner of the Bath stone quarries, purchased the manor. It had once been owned by his wife's family, but a dispute between father and son had seen the estate sold. Claverton provided a romantic haven for Allen.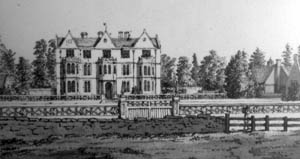 Picture right - Claverton Manor about the time John Vivian acquired it.
The Manor passed by descent from Allen to his great nephew Allen Tucker. It was on Tucker's death that the manor was purchased, in 1816, by John Vivian who proceeded to redevelop the house and estate. The present Claverton Manor was completed around 1820 by the architect John Wyatt (1766-1840). He became famous when, under the direction of King George IV, he remodelled Windsor Castle. The house reflects the neo-classical style both inside and out. A Jacobean manor stood on the site before the present building. Some of its exterior landscape features have survived.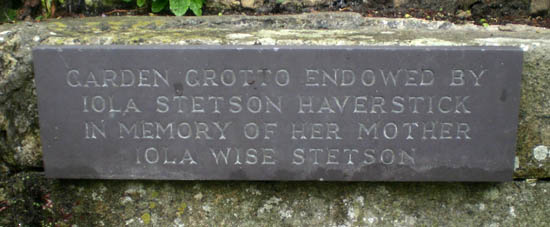 A plaque on the grotto records that the garden grotto was endowed by Iola Stetson Haverstick in memory of her mother Iola Wise Stetson.

Claverton Manor in 2015 above.


Email: info@americanmuseum.org (click here to send an email)


Website: Click Here

ADDITIONAL INFORMATION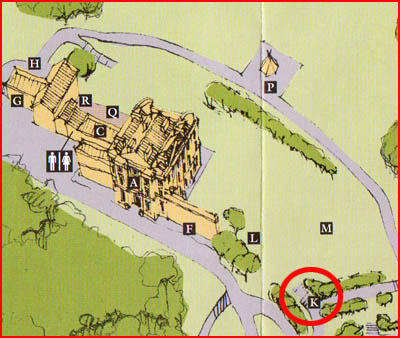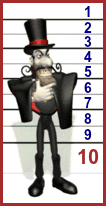 GREAT BRITISH GROTTO GRADING

Map above - the location of the grotto in the grounds is identified by the red ring.

Click the grader above to go to Grotto.Directory home page











CONSTRAINTS

Open set times only

FACILITIES

Access all Year, Access by Road, Access on Foot, Conducted Tours of Locality, Disabled Access, Entry Fee, Grotto - just one, Part of a larger tourism attraction, Restaurant/Food, Toilets, Tourism Information

LANDSCAPE

Park or Garden, Quality Natural Environment, Rural

REGION

England - Southern

THE FEATURES PRESENT

+Cared for and maintained in good condition, +External rock structures, either real or simulated, +Fossils and/or shells incorporated into the decor, +Sacred spring or integral water feature, +Stunning setting and location, GRADED FIVE