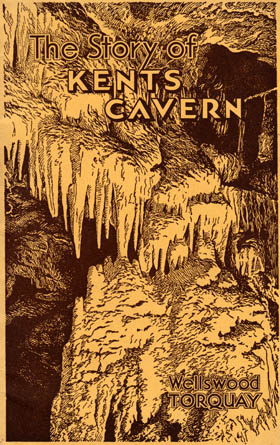 The Stalactite Grotto (Rocky Chamber)

Kents Cavern
Ilsham Road
Welleswood, Babbacombe
Torquay
Devon
United Kingdom
TQ1 2JF
Telephone: 01803 215136

Whilst not a man made chamber, for many decades a chamber within the Kents Cavern cave complex has been known as the grotto. Called the Stalactite Grotto, it is occasionally also called the Stalagmite Grotto in 20th century literature and is part of the Rocky Chamber. A cavers rule of thumb is that mites crawl up and tites hang down. This differentiate between the two designations that are based on the nature of the calcite formations. The grotto is noted for its natural beauty that is not easily forgotten. Formations include the Three Tier Wedding Cake and the Chinese Pagoda to the left of which there is a natural water flow.

For many years the limestone caves have been noted for their Palaeolithic archaeology. The wide date range of 500,000 years to present for finds makes the cave of significant importance world wide. The caves were first seriously excavated by Father John MacEnery in 1825 and William Pengelly between 1865 and 1880. What emerged over time was that the caves contained a unique artefact treasure trove for all stages of the Old Stone Age.

The site has been in the ownership of the Powe family for generations and their support for properly managed archaeology and at the same time visitor access has enabled vast numbers of people to appreciate the geology and historical significance of the caves. Visitors have been able to visit the caves from the 1880s. A new entrance vestibule was constructed in 1939 following the laying on of electricity for lighting in 1936. Ever since the caverns have been a major tourism venue.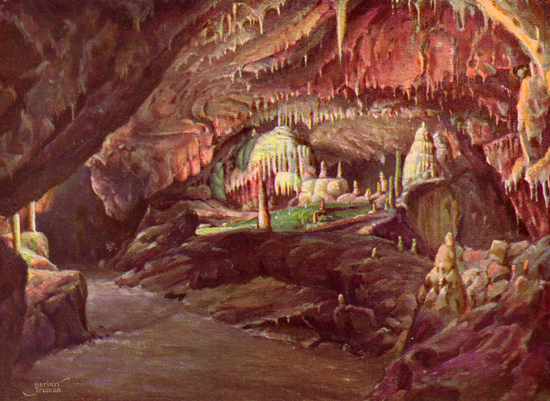 Picture above - The Stalagmite Grotto from a painting by Herbert Truman.
The cavern lies within a site of about 3.5 acres in extent with about 1000 yards of galleries and passages. The Caves are now a National Scheduled Ancient Monument.

Email: caves@kents-cavern.co.uk (click here to send an email)


Website: Click Here

ADDITIONAL INFORMATION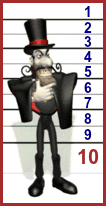 GREAT BRITISH GROTTO GRADING

Click to go to Grotto.Directory home page











FACILITIES

Access all Year, Access by Road, Access on Foot, Conducted Tours of Locality, Disabled Access, Entry Fee, Grotto with extensive rock gardens, Restaurant/Food, Retail Souvenir Shop, Toilets, Tourism Information, Weddings venue

LANDSCAPE

Coastal, Rural

REGION

England - Southern

THE FEATURES PRESENT

+Cared for and maintained in good condition, +Crystals and/or minerals, either natural or simulated, +Dark and mysterious chambers and cave like spaces, +Internal stonework that is natural, recycled or simulated to give a subterranean decor, +Sacred spring or integral water feature, +Stunning setting and location, GRADED SIX