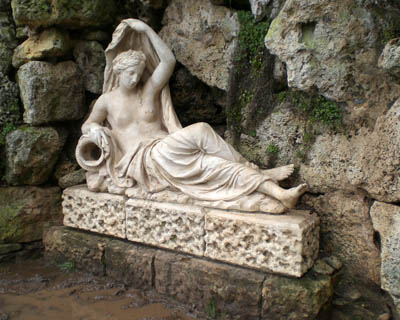 Croome Park Grotto

Croome Court
Severn Stoke
Worcestershire
United Kingdom
WR8 9DW
Telephone: 01905 371006

Croome is a National Trust property that is steadily being refurbished. The grotto dates from the mid eighteenth century and includes a statue of Sabrina, goddess of the River Severn. It is located along with numerous other decorative features, on the edge of the lake and canal that snake through the grounds and is made from tufa and Bath stone. The grotto has recently been restored but still lacks its semi-precious gems, corals and shells on the walls. The inscription on the stone tablet reads 'Behold! A cave beneath the overhanging rocks. Inside, fresh-water springs, and seats from the living stone. This is the home of the Nymphs!' The statue of Sabrina is made from Coade Stone and was purchased for the estate in 1804. The elongated lake is designed to be a simulation of the River Severn and the presence of Sabrina, goddess of the Severn celebrates this theme. The other buildings around the park include Gatehouses, a Church, Pirton Tower, Panorama Tower, Dunstall Castle and Park Seat.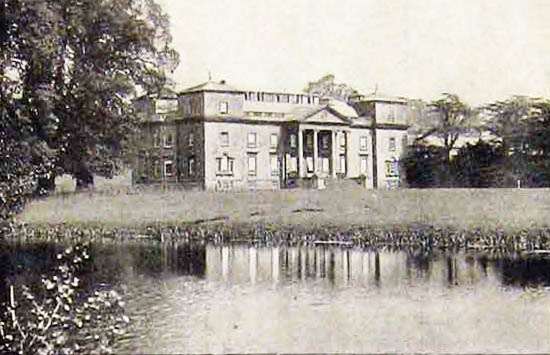 Picture - Croome Court 100 years ago
Croome Court mansion and parkland was Lancelot 'Capability' Brown's first landscape design and major architectural project. 'Capability' Brown started work at Croome in 1751 for George Coventry, 6th Earl of Coventry. Robert Adam designed parts of Croome Court's interior and along with James Wyatt, designed temples and follies for the park. The cave was decorated with Blue John, coral, shells and spa rocks. Charles Harris suplied Derbyshire spa and West Indian shells in 1783 and 1785. Gardening World for February 26th 1887 notes that one hundred years after their acquisition many of the gem decorations had been stolen and as a result most of the grounds were closed to visitors.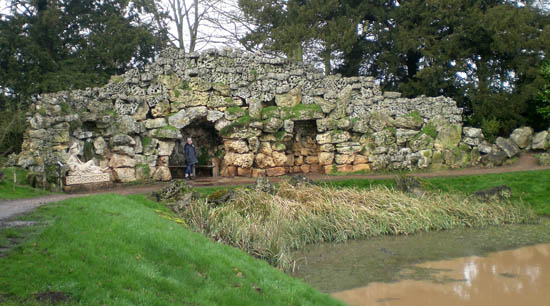 Picture - The Grotto with Sabrina
Some restoration work was carried out in the 1970's included a new water supply to Sabrina's urn. The 1790s accounts indicate that originally, the water supply to the grotto came from Pirton Pool, via a reservoir in hollowed out tree trunks. The National Trust own and have restored the core of the original 18th century parkland and it is open to visitors throughout the year. In the late 1990s archaeological work uncovered remnants of the original decorations and a long buried pool set with fossils, tropical shells and round pebbles. World War II buildings are also restored to provide visitor facilities.

Further reading: Gordon C. (2000), The Coventrys of Croome, Phillimore. See particularly the pictures on p. 126.

Email: croome@nationaltrust.org.uk (click here to send an email)


Website: Click Here

ADDITIONAL INFORMATION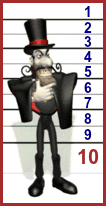 GREAT BRITISH GROTTO GRADING

Click to go to Grotto.Directory home page











CONSTRAINTS

Open set times only

FACILITIES

Access by Road, Access on Foot, Disabled Access, Entry Fee, Grotto with extensive rock gardens, Part of a larger tourism attraction, Restaurant/Food, Retail Souvenir Shop, Toilets, Tourism Information

LANDSCAPE

Country town/village, National Trust Property, Park or Garden

REGION

England - Central

THE FEATURES PRESENT

+Cared for and maintained in good condition, +Dark and mysterious chambers and cave like spaces, +External rock structures, either real or simulated, +Internal stonework that is natural, recycled or simulated to give a subterranean decor, +Sacred spring or integral water feature, +Stunning setting and location, GRADED SIX