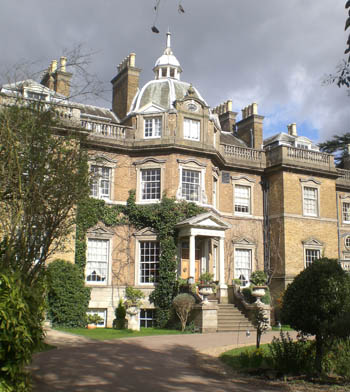 Hampton Court House Grotto

opposite Hampton Court Palace
East Molesey
Surrey
United Kingdom
KT8 9BS
Telephone: 020 8943 0889

Hampton Court House was designed by Thomas Wright of Durham. He was an astronomer who turned to architecture and landscape design. It is located at Hampton, opposite Hampton Court Palace. The Rococo style of the house was one of Wright's notable creations. It was built in 1757 for the 2nd Earl of Halifax's mistress, the opera singer Anna Maria Donaldson.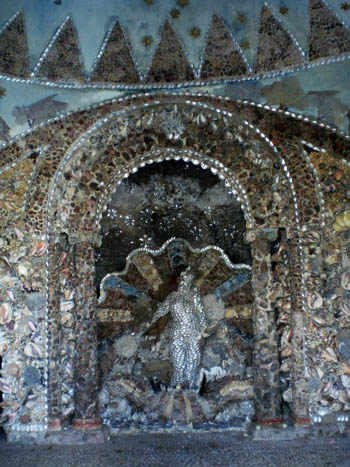 Hampton Court House grounds contain a mid 18th century Shell House Grotto. It is listed by English Heritage as Grade II*. Located at the edge of a heart shaped lake, it would have been superb for picnics and includes a fireplace. Many of the shells came from the West Indies, said to have been sent back by Mrs Donaldson's husband, a sea captain. Decorating the walls was the sought after holey limestone similar to Painshill.







A Grotto this, by Mortal Hand!
O no - we tread in fairy Land,
'Tis raised by Mab's enchanted Wand,
So rare, so elegant, so bright,
It dazzles, while it charms the sight.


So says David Garrick in a poem entitled "Upon a certain Grotto near Hampton" 1769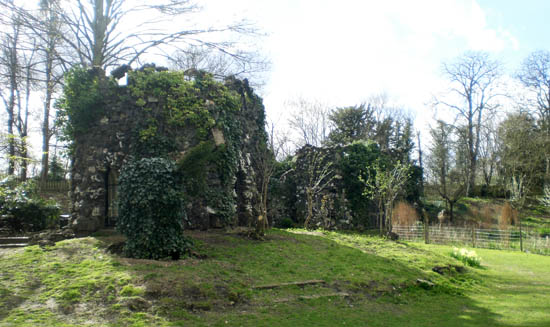 South of the pond, between the grotto and the house was an octagonal gothic hut, raised on a mound and attributed to Wright. It is now converted to a garden room. Sometimes described as an ice-house, it has a similar form of shell decoration.

In the 20th century Diana Reynell became a celebrated grotto restorer. Hampton Court House grotto in 1986 became one of her restorations assisted by Belinda Eade, another contemporary grotto builder. The Daily Telegraph records the restoration as follows. Throughout the centuries people have collected shells, but few have managed to create such exacting, beautiful and luxurious works with their beachcombing finds as the designers Emma and Jeff Follas, and the grotto-maker Belinda Eade. After qualifying as a jeweller, Eade was asked to join a team restoring an 18th-century grotto at Hampton Court House. "Making a huge grotto is as painstaking as constructing a tiny piece of jewellery, and the attention to detail is what appealed to me," she says.

Hampton Court House is now a school.





Website: Click Here

ADDITIONAL INFORMATION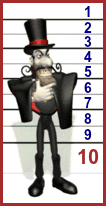 GREAT BRITISH GROTTO GRADING

Click to go to Grotto.Directory home page











CONSTRAINTS

Not open to the public, On private property

FACILITIES

Access all Year, Access by Road, Grotto - just one, Weddings venue

LANDSCAPE

Park or Garden, Urban

REGION

England - Southern

THE FEATURES PRESENT

+Cared for and maintained in good condition, +Crystals and/or minerals, either natural or simulated, +Dark and mysterious chambers and cave like spaces, +External rock structures, either real or simulated, +Fossils and/or shells incorporated into the decor, +Internal stonework that is natural, recycled or simulated to give a subterranean decor, +Sacred spring or integral water feature, +Stunning setting and location, GRADED NINE